Fin Placement in your Paddle Board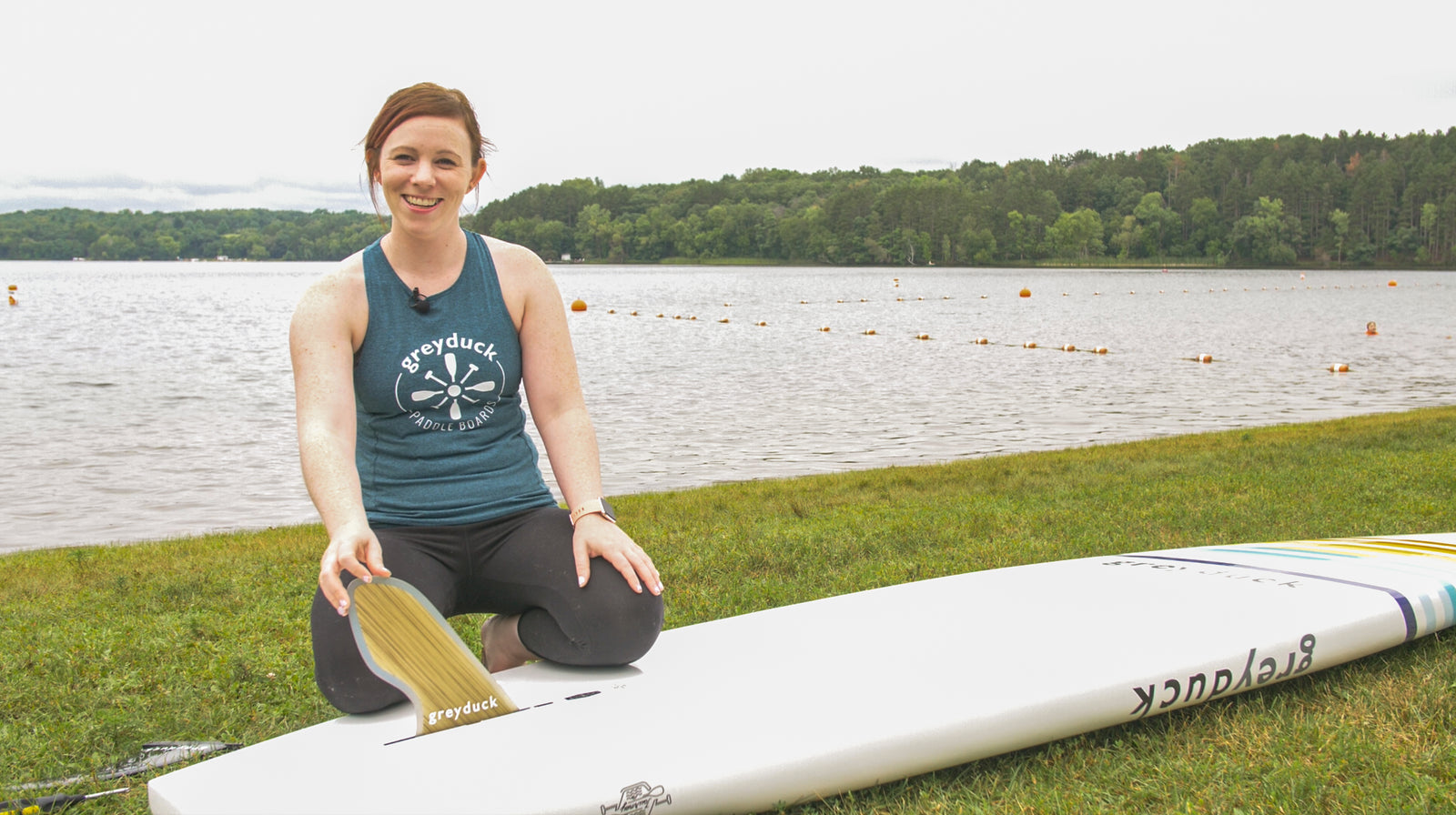 Have you ever been setting up your fin and wondered where it's supposed to go?  Or maybe you're wondering if placement even matters. Despite being a relatively small change in position, a few inches towards the front or back can impact how your board functions in the water. You may also prefer one position over another depending on the weather conditions, where you are paddling or how far you are going. If you are unsure where to start, try beginning with your fin in the middle and make small changes in either direction until you find your sweet spot. There are three main positions for the fin and we've provided some examples of when using each placement option.
Towards the Front
Placing your fin towards the front of your board allows you to have greater control over your board. It's helpful for surf conditions or maneuvering your board quickly.  This may be a good option for lakes that require you to maneuver larger waves, or in smaller channels or waterways. 
------------
Towards the Back
Placing your fin towards the back of your board will allow you to track straighter. This is helpful for long-distance paddling when you are focused on going further and want to paddle efficiently.
------------
In the Middle
You can also split the difference and place your fin in the middle of the slot. Positioning your fin here will give you the best of both worlds. You will still have decent control over turning and will track fairly straight on the water. This is a perfect option for casual paddling or all-around use. 
Written by Brand Ambassador Emily Carey 
---