Registering Your Paddle Board in Minnesota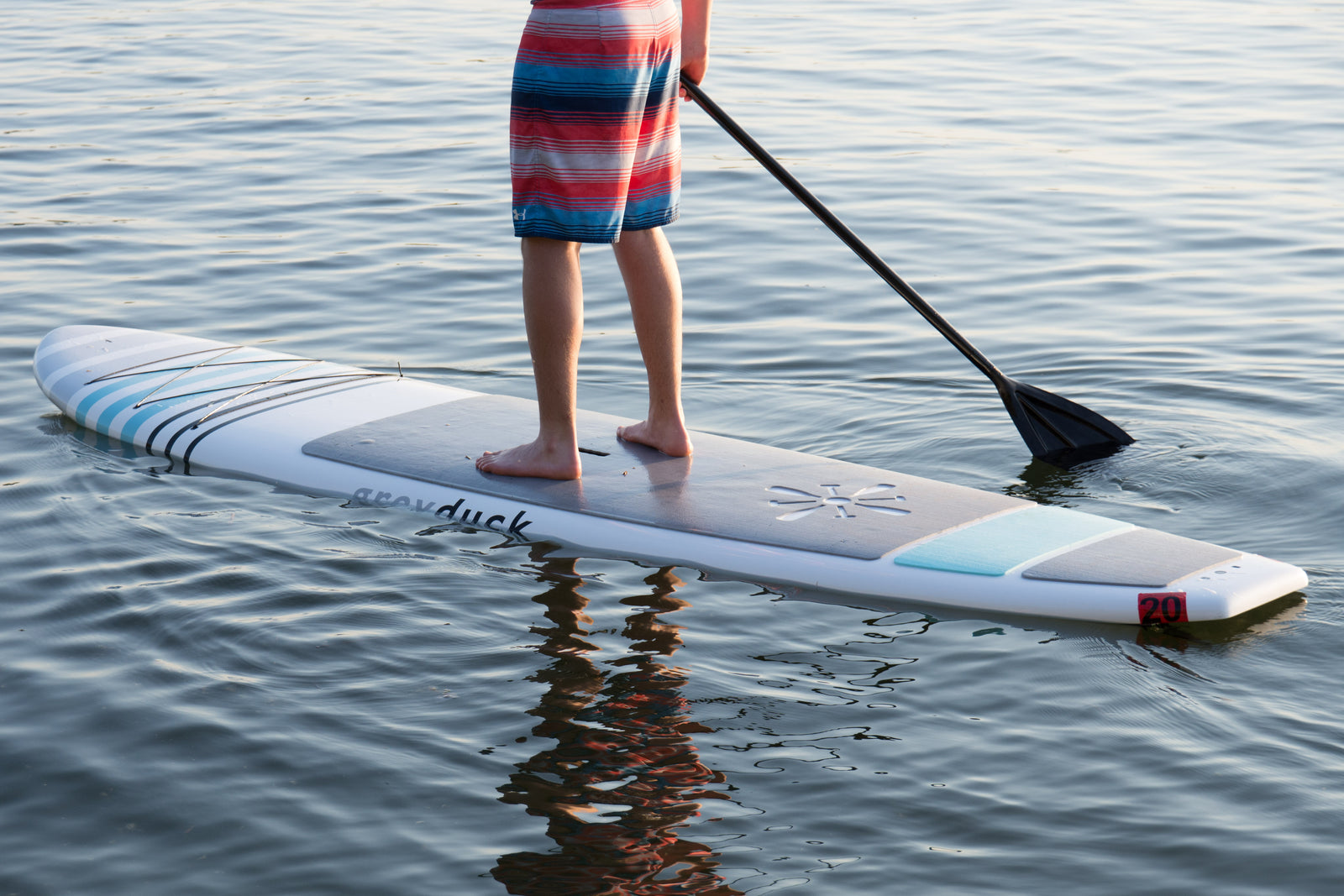 In many states including Minnesota, paddleboards over 10 feet are required to be registered through the DNR. The fees are minimal and the process is straight forward but it is helpful to know what you need ahead of time to avoid making multiple trips to the DMV or DNR office. Below we've broken down what you will need, where you can go to register your paddleboard and how often you need to renew your registration.
What to Bring
There are a few documents and pieces of information you will need to bring with you when you are registering your paddleboard.  First, make sure to have some kind of personal identification. Second, you will need some kind of proof of purchase. An invoice or receipt will work best. They are looking to confirm that the proper amount of sales tax was paid at the time of purchase. If you did not purchase your paddleboard and was gifted to you instead, you may also need to bring a signed document from the original purchaser that the board has been gifted to you. 
In addition to those documents, you will also need to know a few details about your paddleboard. You will need to know the length of your board, the make and model, the year it was built, and you will need the serial number or hull identification number. The serial number or hull I.D. should be around 12 characters and you can usually find it located on the bottom of your paddleboard near the main fin. The official watercraft registration application can be found here if you'd like to review it further.
Personal Identification

Proof of Purchase (sales tax was paid)

Length of Board

Make and Model

Serial or Hull I.D. Number
Where to Go
You can register your paddleboard at any DMV office across the state. If you live in the twin cities area and would prefer to go to the DNR Licensing Office, you can generally skip the long lines of the DMV. The DNR Licensing Office is located at 500 Lafayette Road, St. Paul, MN. 
Renewing your Registration
The good news about registering your paddleboard is that it only requires you to complete the paperwork in person once. As soon as your paddleboard is registered, you can renew your registration online. Registration is good for three calendar years and the stickers you will receive for your board will include the expiration date of your registration. 
Written by Brand Ambassador Emily Carey 
---