Why Do I Paddle Grey Duck? A Brand Ambassador Story.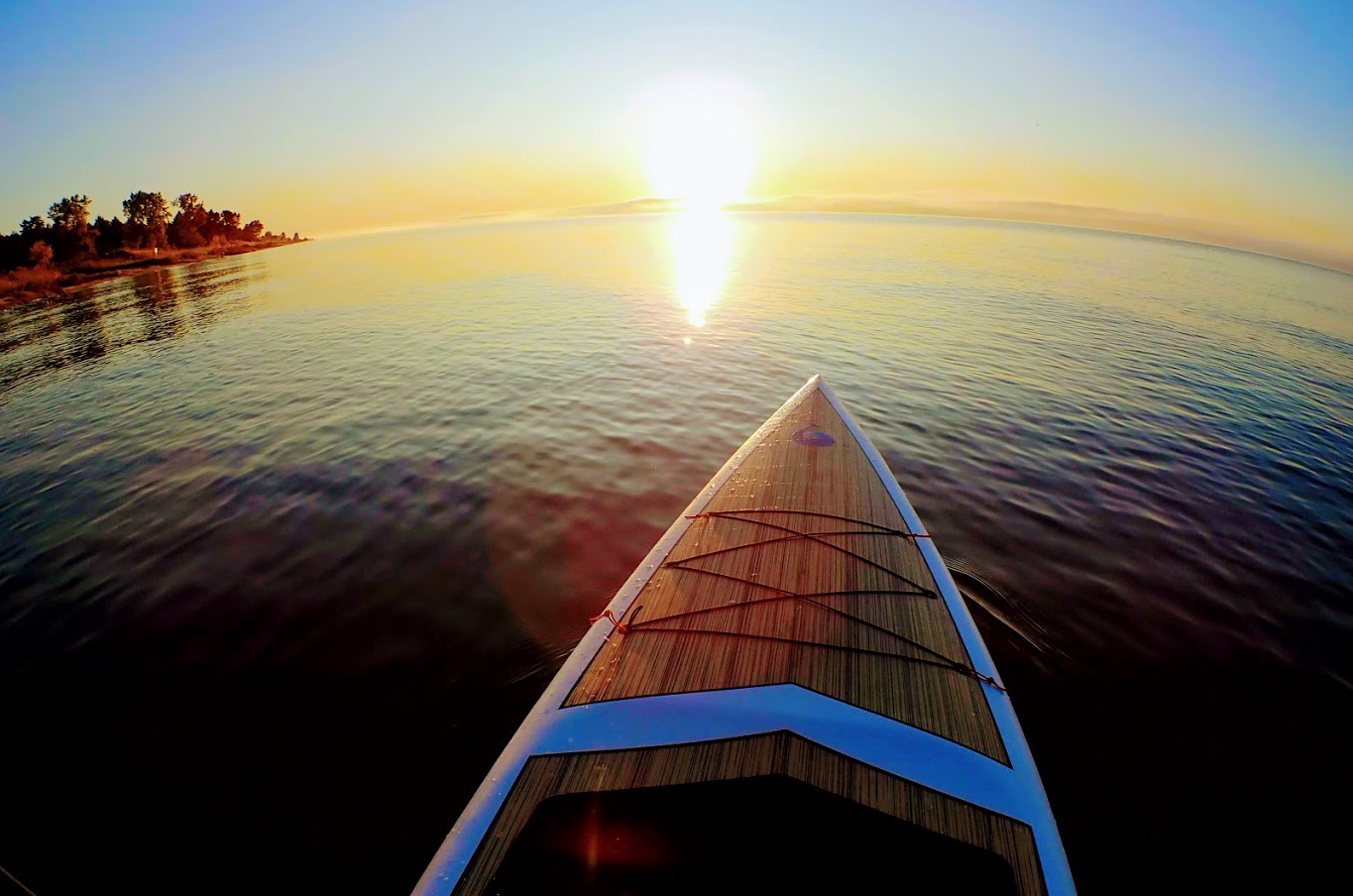 Beauty. 
Quality. 
Family. 
Economy. 
These are the reasons why I chose to begin paddling Grey Duck 3 years ago.
I have been an avid canoer since I was 4 years old, when my dad bought our brand-new shiny, aluminum Gruman canoe. Being small, he made me my very first paddle so that I could help propel that craft--it was a big deal to me, as I still have it. 
I paddle, help build, and restore cedar-strip and wood-canvas canoes. It is a love for the beauty of the wood, the aesthetics of a hand-crafted canoe, the history of how the canoe was used in this upper midwest region, and because paddling is… the best!
To propel a craft with the dip and swing of the paddle, is to me, primordial. It fulfills a need, an ache that reaches to my soul. When you move your craft silently across the water, you achieve a zen-like state of being. You and the water become one. You roll, as it rolls. The smells. The sounds. The feel. It is unique unto itself and may be hard to understand if you've never paddled alone, on an early misty morning -- so give it a try.
Before buying my first Grey Duck board, I spent 2 months paddling different brands and types of boards. I knew what I was looking for. I wanted a high-quality, foam core/epoxy construction, light-weight, superior finished, great performing board. So when I came out of the Boundary Waters Canoe Area Wilderness after a 7-day canoe trip, and stumbled upon Rob from Grey Duck who was demoing his boards in Grand Marais with retailer Stone Harbor, I jumped at the chance to give them a try -- and I fell in love, buying one on the spot. Because they did not have the board I wanted in stock, Rob personally delivered mine to my house! Now that is family, that is commitment, and that is a company I can fully get behind. 
Grey Duck paddle boards are beautiful -- they just are. They are everything that I wanted in a paddleboard and then some:  clean lines, well-designed graphics, intriguing deck pads, with well-planned and placed handles and bungees.
Grey Duck is Freedom -- I am able to throw my 12'6" Journey on and off my car on my own. It is light-weight and easy to handle, giving me the opportunity to paddle whenever and wherever I want to.
Grey Duck is Adventure -- I love to paddle on beautiful, pristine, clear water. This has become my quest; to find the best waters to take me to new and unique areas, and give me experiences that I can photograph and share. Always wanting to intrigue and inspire others to get out, paddle, and live.
Grey Duck is Fitness -- I love nothing more than to begin my day around 6 or 7 in the morning, on calm waters of Lake Michigan, paddling north or south from my put-in, and seeing how far I can get, what I can see, and then to sit/lie on my board and relax. On inland lakes in my area, nothing beats getting a group of friends together to enjoy an early evening session of paddleboard yoga to relax and laugh and end the day on a positive note.
Grey Duck is Fun -- You just cannot beat hanging out on the water with friends, paddling, laughing, jumping in the water, checking out Lake Michigan shallowater shipwrecks, sitting by a campfire on the beach, and just having fun! 
Shipwreck of the Major Anderson, lost in 1871, a 3-masted barkentines ship.
~ Jody Henseler
Grey Duck Brand Ambassador
---